Restaurant veteran, Tim Stevens, and his wife Lisa opened the doors to the neighborhood brewpub, From the Earth Brewing Company (FTE), in 2017.  Since that time, their family has become a staple in the Roswell community and created an Award-Winning Brewpub for the neighborhood. Having uniquely reinvented FTE during the pandemic by providing parking lot concerts and offsite beer garden experiences, the neighborhood gathering spot emerged even stronger.  
Before launching his first restaurant concept, Tim had previously worked for Buckhead Life Restaurant Group at Chops, and then Cook Hall (now closed) a fine dining staple in Buckhead. With a desire to return to his fine dining roots, Tim and Lisa set out to create their second concept right next door to FTE. Driven by a passion for fine-dining cuisine and a dream to open an upscale steakhouse, the hard work began. 
They partnered with Atlanta architects at  The Johnson Studio at Cooper Carry to design a 1920s club-like atmosphere that provides a warm and welcoming restaurant interior space. Dedicated to sourcing local as much as possible, Bask expanded its affiliation with Martin's Garden in Roswell to provide vegetables and herbs. Being inflexible when it comes to the quality of their food, they searched high and low to find the best prime beef for Bask. On a trip to Chicago, the restauranteurs fell in love with Meats by Linz and Allen Brothers and look forward to bringing that excellence back to Roswell residents as their staple menu item. In Napa, they were able to select an exclusive list of wines to pair with their fine cuisine. After more than a year of research and development, traveling to steakhouses and wineries across the country, Bask, a Southern Steakhouse was born.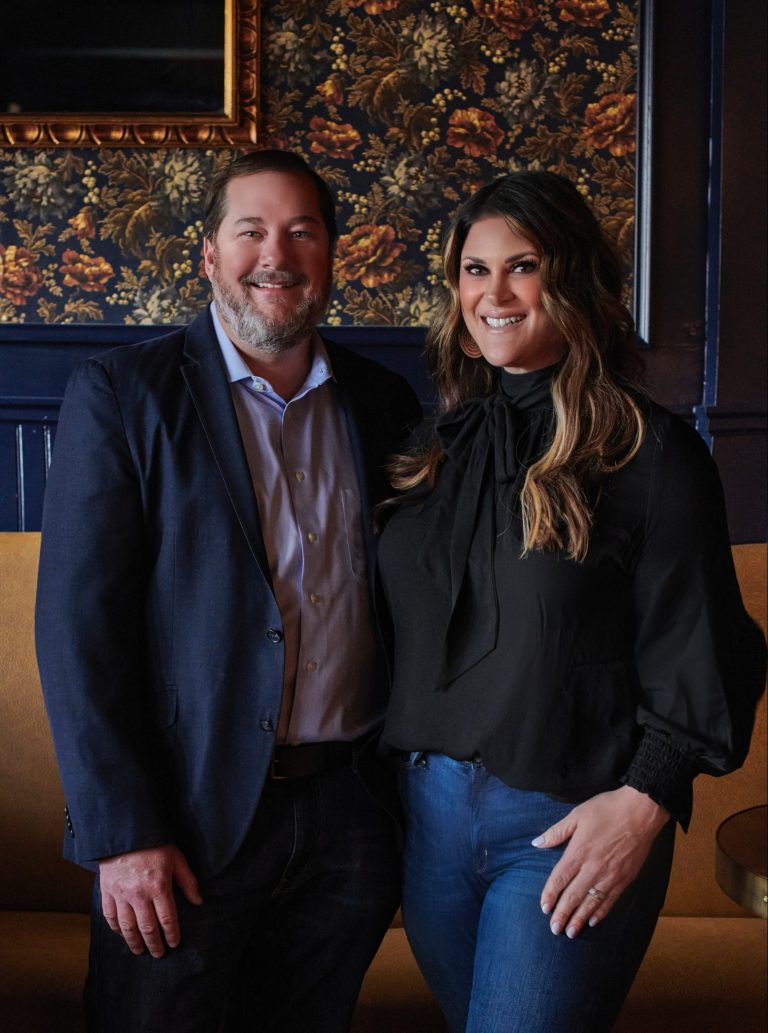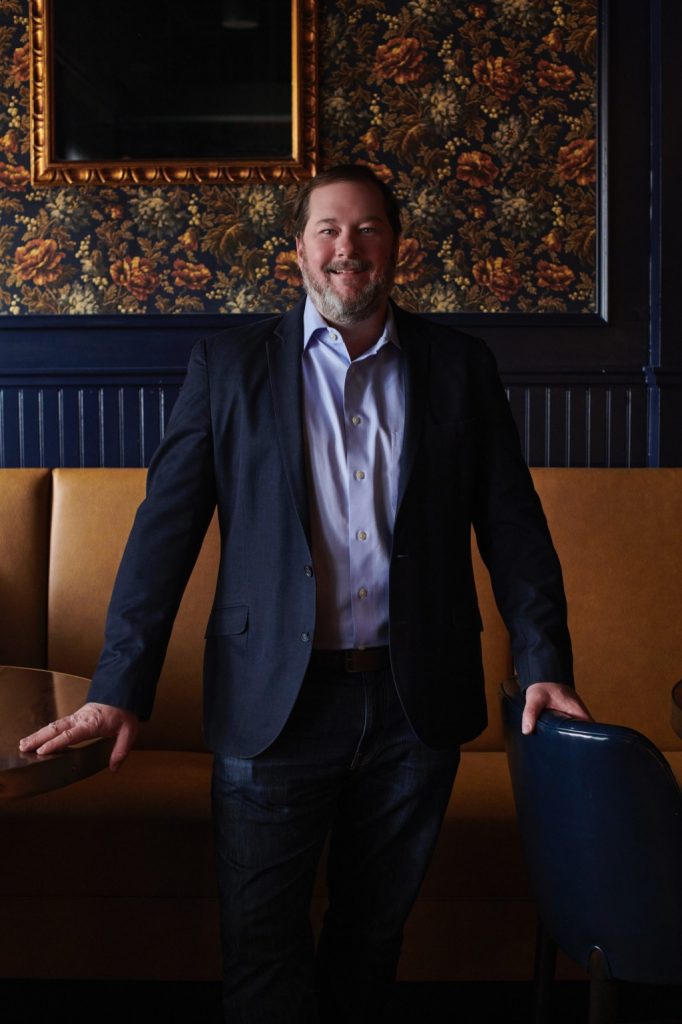 Starting in the restaurant industry at the age of 15, Tim Stevens' first job was waiting tables in an upscale retirement community in his hometown of Clearwater, FL. He quickly realized his passion was to excel in the hospitality industry, with a determination and willingness that lead him to Atlanta to attend Georgia State University, focusing on a degree in Hospitality Administration. Stevens quickly became a recognized name in management positions within the renowned Buckhead Life Restaurant Group (BLRG). At the time, Stevens was the youngest BLRG General Manager, holding positions at Nava (now closed) and Chops Steakhouse & Lobster Bar. His position at Chops led him to winning "Best Wine List" from Wine Spectator for his curated wine selections and "Best Service in Atlanta" from Creative Loafing.
In 2004, Stevens took on the challenge to become one of the catalysts of Birmingham, Alabama's growing culinary scene. This move further broadened his expertise as an entrepreneur, with La Dama Pizzeria and Urban Café, becoming two of the city's staple eateries under his ownership.
After learning invaluable lessons as an entrepreneur, Stevens relocated to Atlanta's bustling culinary scene to serve in executive level roles with Culinary Concepts by Jean-Georges as General Manager at both MARKET Buckhead and Cook Hall (both have since closed), based in the previous location of the W Hotel Atlanta Buckhead (now Colie Hotel).
Hungering for the entrepreneurial side of the business again, Stevens and his wife Lisa decided it was time for him to revisit his empire-building aspirations and open a brewpub unlike any other both inside and outside Atlanta's perimeter. Sharing his ambitions with longtime peers, friends and renowned influencers in the industry, most notably celebrity restauranteur Kevin Rathbun and brewing icon Kevin McNerney (Sweetwater Brewing), From the Earth Brewing Company (FTE) was born.
Just as success seemed to be on autopilot at FTE, Stevens felt it was time to revisit his fine-dining roots. He quickly set out to create the second concept, Bask Steakhouse, right next door to FTE. With its doors opening in February 2023, it has quickly become an additional staple restaurant on the east side of Roswell.
Born and raised in Stone Mountain, Steven Bruce started his career in hospitality while attending The University of Georgia. Upon graduation, he spent ten years developing point-of-sale (POS) software for the hospitality industry at Radiant Systems. While contributing to the growth of Radiant Systems, Steven was instrumental in the sales, development, and installation of over 100 POS systems at multiple restaurant concepts.
Due to his love of the outdoors, Steven moved to the mountains of Colorado. While nurturing his passion for outdoor sports, he created a new market for Bullet Watercraft, an upstart whitewater raft manufacturer in Colorado, Wyoming, and Utah. Continuing to foster his love and knowledge of restaurants, he was recruited to help open Elway's Steakhouse in both Denver and Vail along with a Wolf Gang Puck concept in Beaver Creek.
After nearly 20 years in Colorado, Steven decided to move back to Georgia in 2019. He is a managing partner at Bask Steakhouse, the sister restaurant of From the Earth Brewing Company.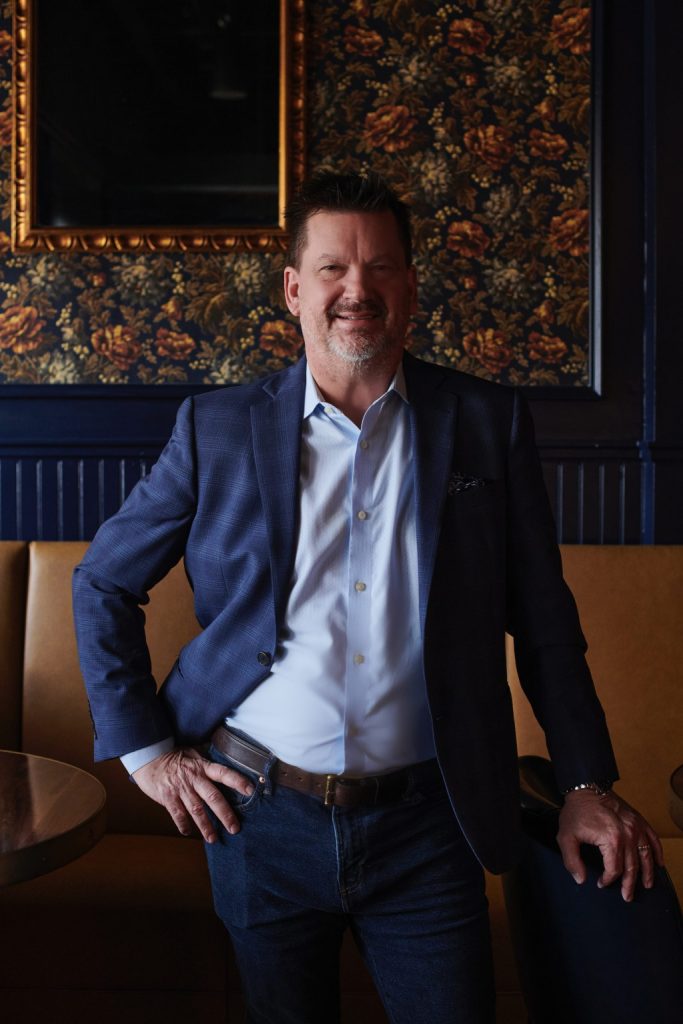 BEVERAGE DIRECTOR/SOMMELIER
A career-long hospitality professional, Steve Grua began his career as a bartender serving Atlanta's most prestigious clientele at Chops Steakhouse in Buckhead. It was there he fell in love with the restaurant world and became determined to change the game of the fine-dining experience in Atlanta. Steve was quickly promoted to Manager due to exhibiting both leadership skills and the ability to develop relationships. Yearning for more involvement in the industry, Steve moved to Birmingham, Alabama to run a restaurant group with his old colleague, Tim Stevens. A few years later, Steve returned to Atlanta and helped open Rathbun's Restaurant in Old Fourth Ward with Kevin Rathbun.
In 2015, Steve relocated to Sea Island to serve as General Manager of The Georgian Room (now closed), Forbes Travel Guide only five-star restaurant in Georgia. His time there was especially transformative, both for Steve and his employees. Under his management, he restored staff morale by nurturing a culture of hard work, positivity, and respect.
Steve returned to Atlanta in 2018 and opened Arnette's Chop Shop in Brookhaven. He successfully developed a cohesive team while creating employee optimism, retention, and productivity. Joining FTE management in 2021, Steve brought to the team his passion for serving others and his unwavering standards for the restaurant. With his background in fine-dining and expectations for an elevated dining experience, it only seemed fitting to make the transition to Beverage Director and Sommelier at Bask Steakhouse.
Steve is a dedicated manager who is always looking for ways to improve customer experiences and create a positive work environment for his team.
Growing up in Marietta, Elliot Rubenstein started his career 12 years ago at a pizza kitchen. He found his passion for cooking, and even outside of work, you could find him in the kitchen or on a smoker. After a few years, he found his way to the front of house working his way through food runner, server assistant, and server. He quickly discovered his passion for mixology and began working his way up to bartender.
Once Elliot stepped foot behind the bar, he never left. He took his passion for food flavors and worked them into his signature cocktails. Elliot loves the creativity that the bar has to offer every day. He has regular patrons that turn into friendships, which keeps him passionate about creating new and innovative cocktails. Elliot is a veteran within the Roswell and Alpharetta craft cocktail scene, where he has built a reputation for making perfectly balanced drinks.