Great isn't good enough.
we strive for distinction.
Great isn't
good enough.
we strive for
distinction.
Thank you for selecting Bask Steakhouse as your fine-dining destination. We look forward to doing our part to help you create a memory that will last well beyond your visit. Creating an extraordinary journey for our patrons is deep-rooted into our DNA. We appreciatively welcome you on a dining journey where we invite you to open all your senses and Bask in an incredible exploration of flavor and interaction.
Be pleasantly surprised by our menu that is seasonal, locally sourced, and decidedly Southern.  Unexpected takes on familiar dishes keep foodies exploring our menu visit after visit.  Enjoy our highly selective incredible prime meats, with both dry- and wet-aged options.  Imbibe in the spirit of our one-of-a kind wine list, barrel-aged beers, and prohibition-style cocktails.  Become part of our neighborhood family as our engaging and friendly team ensure your five-star visit and welcome you back each time.
Our restaurant was established to offer you a distinctive steakhouse environment from reservation to dessert…
we invite you to our steakhome. 
At Bask, we provide the destination and the journey for your fine-dining experience.
5 pm - 9 pm
Oyster Hour is from 5-6pm;
Half Dozen oysters for $12

FRIDAY - SATURDAY
5 PM - 10 PM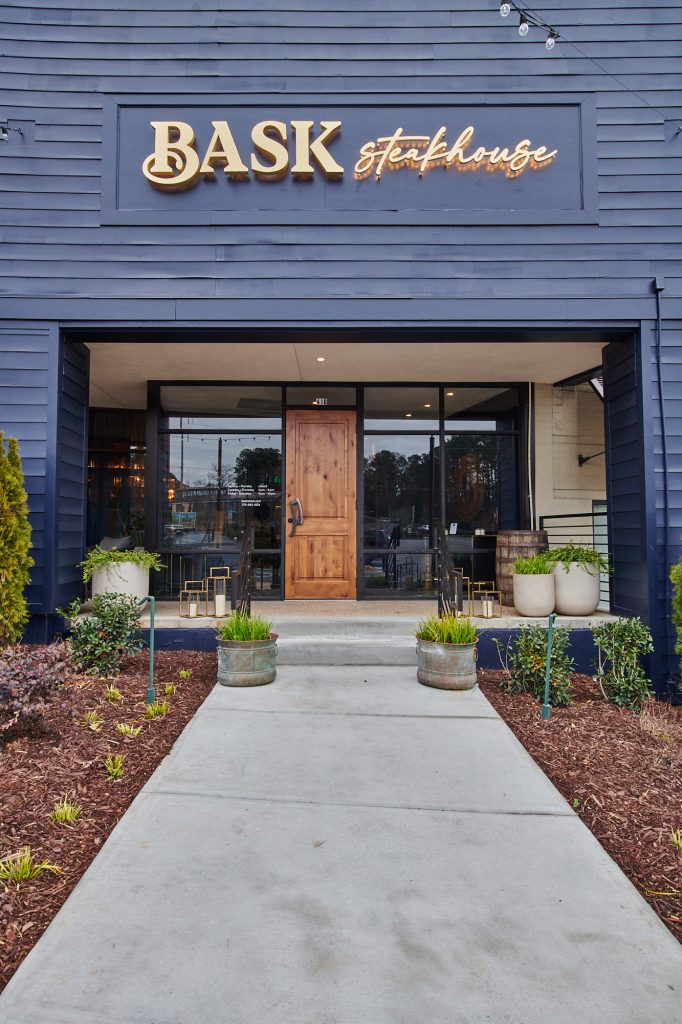 5:30 pm - 9 pm

Friday - Saturday
5:30 pm - 10 pm
Beverage director/sommelier